Global expert for healthcare industries
From design to the manufacturing of innovative healthcare industry-specific plastic solutions
Union Plastic, certified NF EN ISO 13485 and NF EN ISO 15378, designs and manufactures innovative plastic solutions for human and animal health.
With over 60 years' expertise in the Pharmaceutical, Veterinary, Medical and Diagnostic markets, the company draws on its technical know-how in plastic injection molding, and boasts state-of-the-art equipment to meet the needs of markets with demanding applications.
Stringent requirements, know-how, innovation, cutting-edge technology and investments in equipment and human resources have been our leitmotiv since 1955, helping us develop ever-more effective products that meet the needs of our customers.
Key figures
1955
founded by 3 pharmacists
2 Billion
plastic parts produced annually
4 000 T
of materials injected / year
4 production sites
operating 24/7
20,000 m²
of covered space
A wide range of high-quality, certified products for your projects
DOS'UP® Dosing systems for liquids or powders
APPLISIL® Local application systems
SPRAYLINE® Respiratory devices
UP'PHARM® Primary and secondary pharmaceutical packaging
MEDIC'UP® Devices for transferring, injecting and reconstituting drugs
MEDIC'UP® Custom medical components and devices
UP'DIAG® Diagnostic consumables
VETIRAL® and VETILINE® Veterinary drug administration syringes
VETIMAX® Complex devices for vaccination and insemination
VETOCIDE® Device for anti-parasitic treatment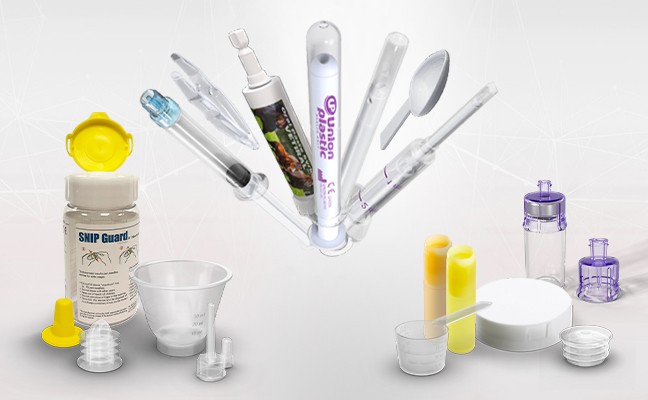 Union Plastic is a subsidiary of the international OMERIN Group and benefits from the dynamism of its 1,700 employees